Busy with the Forex markets… NZDUSD and AUDNZD
The previous evening before I went to bed, I put on a couple of trades based on the stochastics cross method I'd been using lately.
Firstly the NZDUSD short at 0.7820. I was probably a bit late in the entry as the trigger is a turn on the moving average trend indicator together with the stochastic cross. However, I got out when the trend indicator started to change at 0.7803 for +17 pips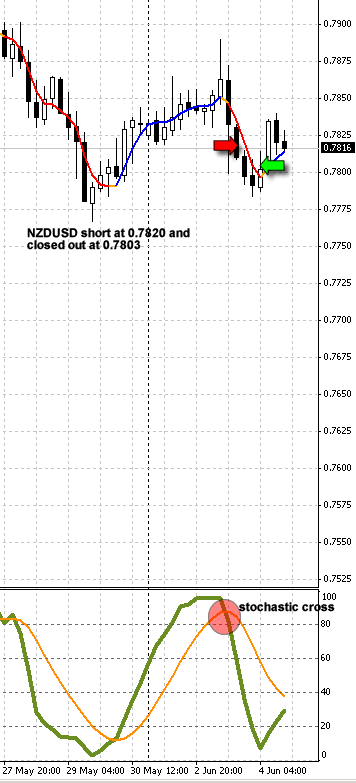 Secondly, I went long AUD/NZD at 1.2185 seeing the stochastics cross and the changing of the trend indicator from red to yellow to blue. It shot up but then it shot down again and was at one stage 20 pips away from my 50 pip stop loss. However, I went to bed and woke up to find that it shot up and I took my profit in the morning at 1.2255 for 70 pips. The market has gone higher since however.