UBS Trader Kweku Adoboli lost over £100k on Spreadbetting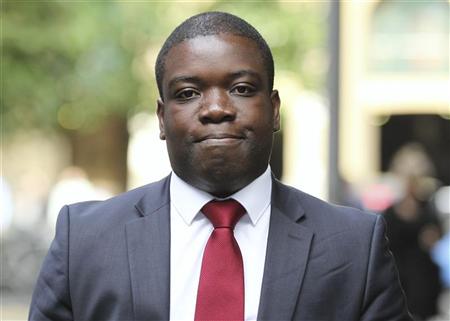 A few months ago we heard about the 32 year old rogue trader, Kweku Adoboli who lost over £1.4 billion of his employers money trading the markets. The trial has just recently got underway in the UK and more details of his finances have come into the public domain.
So, not only did he lose the vast amount of money trading the bank's money, he also lost a fair bit on his personal accounts, spreadbetting the markets. He had an account with the spreadbet broker Igindex and lost £123,000 with them and an account with City Index where he was actually £18,000 up.
Not only that, despite a £360,000 income that year, he was found to be overdrawn in his account and had loans outstanding from short term payday loans.
I can't help but think that he relied on luck throughout his trading career.. gambling his banks money and had some luck initially which then spiralled into huge losses as he tried to cover his inability to trade. It's amazing how he managed to rack up such huge losses without UBS even noticing until they lost that sort of money. It's stories like this that make you wonder how many City folk get paid monstrous amounts of money relying on a bit of luck. It's like a game of roulette when you're playing red or black.. there will be some person who will be extremely lucky winning many times in a row but the inevitable will happen and in this case it did.
The other thing about this case is that apparently he was disciplined a few time when not declaring his personal trades but yet he was still allowed to carry on trading.
Still, I'm sure some more interesting things will come out as the trial unfolds…..