Time to go long on the DOW?
I went long on the DOW the other day, see the daily chart of the Dow below… it had hit support and the second time it did so, there was a pin bar pattern indicating strength with the buyers. The second day, you can see continued strength but today, there has been some selling. I went long at the break of the nose of the pin bar and my stop is 5 pips under the bottom of the pin. The trend is down however but this is a reversal play. It is risky considering how weak the market is but this could also be a strong move upwards if it works out (towards 12800 and then 13200).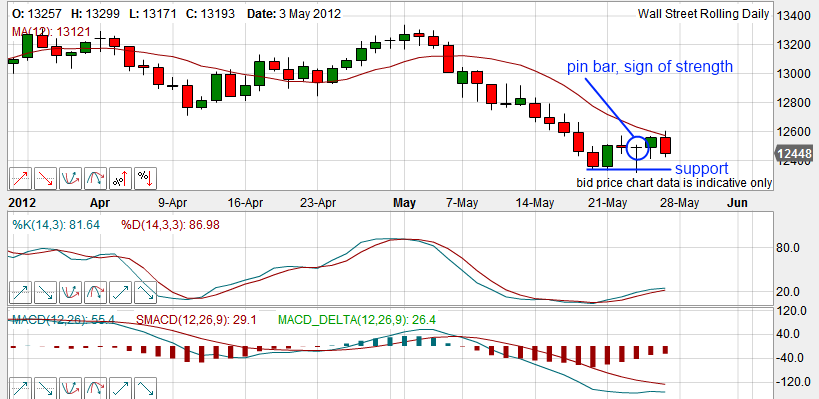 I'll continue to follow this next week and let you know how it goes.
Have a great weekend!