The hardest thing in trading – knowing when to close out – Forex trading
I really seem to be getting the hang of trading the forex markets lately and my account is at all time highs… long may it be like this. I don't really know if it's me who has improved or simply that the markets are favouring my style of trading… anyway, I am happy with how things are working out except for the fact that although I enter quite well, I seems to be taking profits far too early still…  here are my trades for today…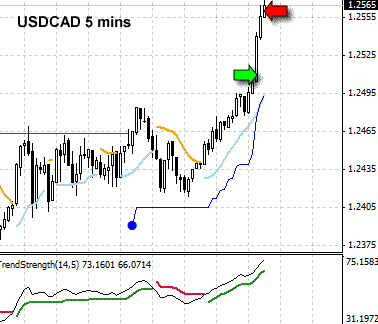 I went long the USDCAD forex pair at 12515 and closed out at 12560 for 45 pips… it did look a bit exhausted which is why I took profit.
Then as below, I went short the GBPJPY, I was conscious that I got in a bit late however by about 20 pips which make me a little uneasy.. however, I got in at 13897 and took profit at 13872 for 25 pips.. as you can see, the GBPJPY dropped to 13830 meaning that I missed out on a further 40 pips. The GBPJPY in comparison is an extremely volatile pair so my finger was on the button and an up move in the 1 min caused me to hit the trigger!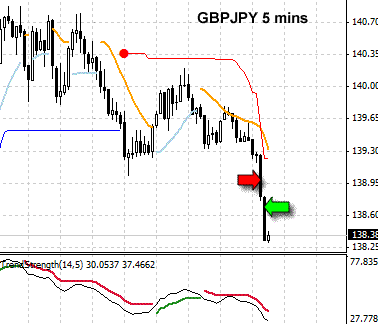 Still, a 70 pip profit isn't to be sniffed at!!