The Frustration of not sticking to your Gameplan in Trading
Today was one of those days where I had a fabulous trade but didn't stick to the plan. I had looked at the market and had put in an order to sell with a stop and a limit order and then that should have been it, I should have left it.
Here's what happened..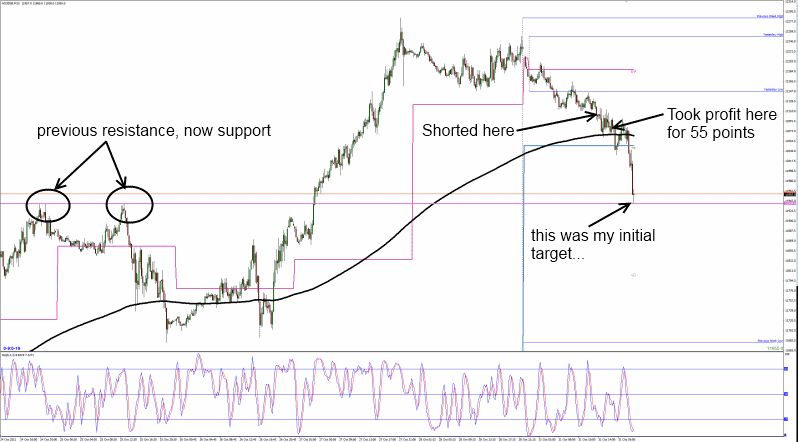 This was the DOW and I saw weakness in the market and had set an order to sell at 12120 which was a break below short term support. I had a target at 11940 which would have been a 180 target. However, I couldn't help myself and meddle with the trade, trying to predict that short term movement. As a result of focusing too much on the short term I did myself an injustice and close out of the trade early for a profit of 55 points. I know some people ask what is the problem as it was a profit.
The problem isn't whether I made money or not on the trade but the fact that I didn't stick to my gameplan. I had a stop and a limit put into place and I should have honoured it. When you start meddling you are showing that you are not being disciplined in your trading and if you do win money (like I did with this trade), you are instilling bad trading habits which will lose you money over the long term.
So I traded badly today, I am disappointed with the fact that I was not disciplined despite the win… need to refocus for tomorrow!