Stopped out trading the USDCAD
Today was another one of those days where the market didn't want to play. As a frequent visitor to the markets, this kind of thing happens all the time.. there is no such thing as a sure trade as the markets can do absolutely anything.
Anyway, here was my trade today, I took the long trade as the price of USDCAD bounced off the moving average. Price action looked strong and I was looking to take this up to 10400 and a relatively tight stop. Looked like a great trade…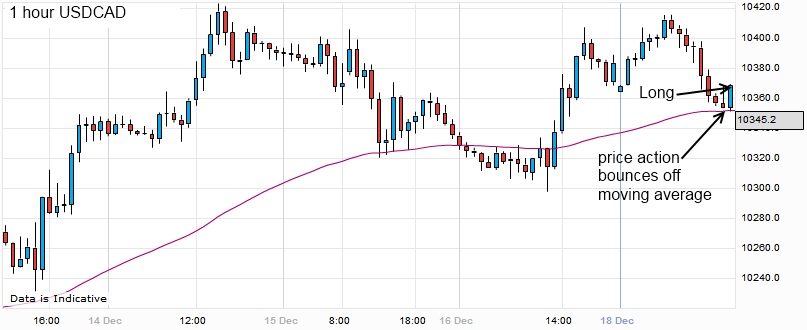 Unfortunately, the market had other ideas and did this instead…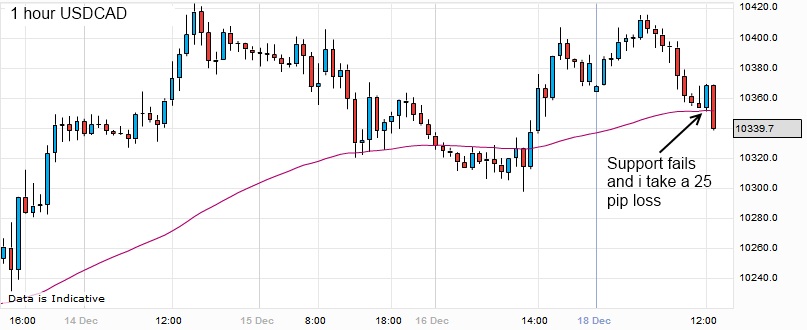 I ended up taking a 25 pip hit.. bit annoying but that's the nature of trading!