Stopped out on the Silver Trade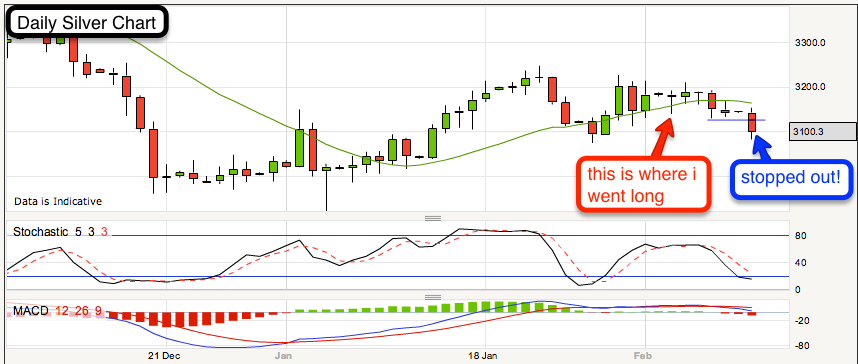 Silver silver silver! So we have been holding onto our Silver trade for almost a week now and despite the bullish candlesticks, it failed to go where we wanted it to go…   the price crashed below our stop and we were taken out of the market. Grr, we're not doing so well with our trading so far and it's frustrating.
A lot of people at this point abandon their trading strategy.. it's times like these where we need to focus and build on our work to date.. not throw it all away and start afresh. For me, it's about keeping disciplined.. putting on the trade when I see a signal and then holding it. As I have mentioned, my weakness is that I am not able to hold trades long enough.. I am really testing myself to hold trades once I've entered them and only using the Daily charts to gauge when to get out. For me at this stage, it's not about loss of funds but about being able to hold the trades.
Still, Silver can be a frustrating instrument to trade!