Post Trading analysis of EURUSD and EURJPY
So looking back on the trading week where we made profit but a lot less than what it could have been. I had mentioned that I wanted to bring my stop to the low of each daily candle but was unable to do this. I took 80 pips on EURUSD and 40 pips on EURJPY.
If you look at what happened with EURUSD, you can see where I entered and exited: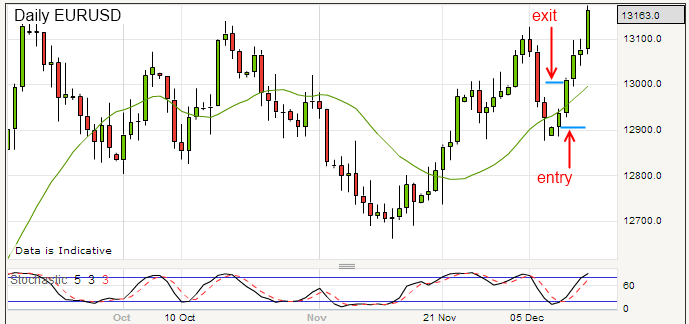 I got out at 13000 as it was a round number and the shorter timeframe charts showed the resistance preventing the price from moving above this point.. however, in the Daily charts of course, you don't see this. Anyway, if I had kept my original idea of taking my stop up to the below of each daily candle, I would be 250 pips in right now with around 180 pips locked in.
Similarly, the chart below shows where I had entered EURJPY and exited: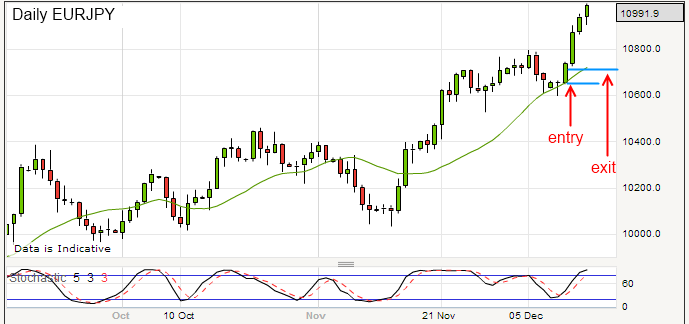 I took a measly 40 pips from this trade.. I would be over 300 pips up on this trade if I had followed my plan!
I had  also short the EURUSD twice at half stakes when it hit previous resistance at 13100 for losses.
So it was a positive week but it could have been one amazing one with the markets moving like this!