It's Profit time – Trading Oil and Silver
I've had an awful couple of days with trading as you know but that's the nature of trading.. I'm happy to say that I've covered those losses already and back on the positive path… 

First trade was taken last night, this was a buy on silver.. I saw that the price action had bounced nicely off a support line and just went long. I had a target of 29.73 which was hit the following morning for 34 pips. People think that trading should be complex but it doesn't have to be.. just look for patterns and identify support/resistance and then don't be afraid to take the trades. My trade was a very easy buy on support trade..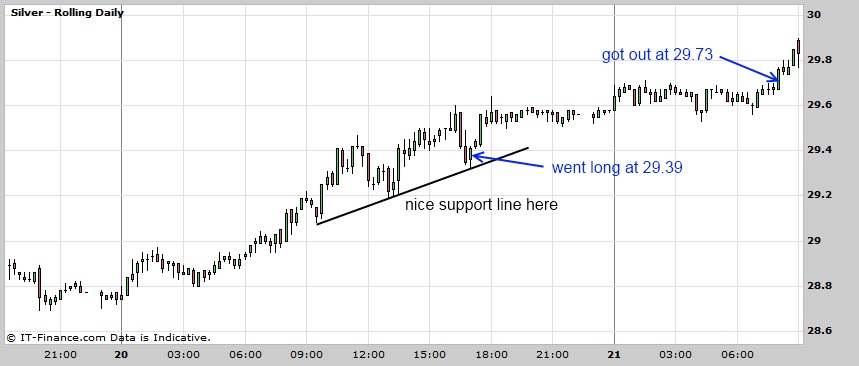 The next trade was with Crude Oil. I always look at what is happening in the longer timeframe charts and then go down from there to see if there's an entry.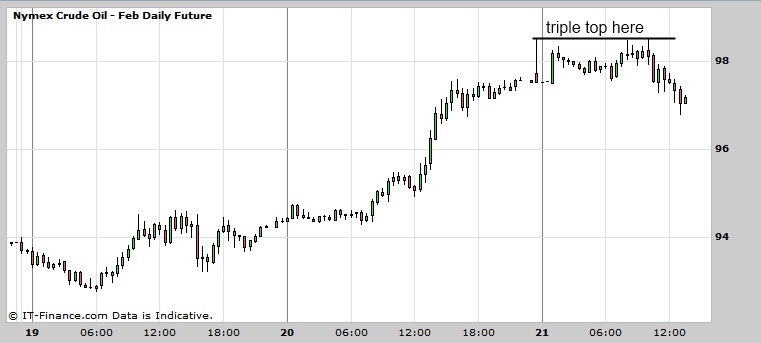 You can see in this chart that there is a triple top pattern which has formed in Crude Oil. To me, I would look for short entries after seeing this but note that the last day has been quite a strong day for bulls so you need to be wary.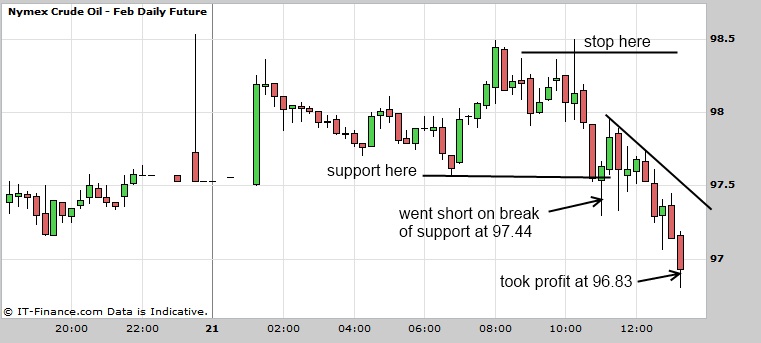 My short was under the support as you can see at 97.44. The rebound was a bit nasty and at one point I was -50 or so but my stop was a bit further out there so was fine..  then the market started to drift lower. I was conscious of the previous day being so strong so when I felt that the momentum in the short term was gone I took my profit at 96.83 for 61 points. The market can go down further so long as the resistance line as you can see drawn doesn't breach but I couldn't be bothered to wait. The next target would be 96.50 which is the daily pivot.
So in all, I've taken 95 pips or points profit today! Yay!