It was a good job I missed my trading entry….
Today I was in a conference call, desperately trying to get out and look at the market before 9am but alas, it was not meant to be and I missed my entries and had to let them go by…
I look again later on in the day to see how they would have gone and it was good that I missed my trading entry.. well, at least for GBPUSD anyway:
The entry would have been right at the top of days range, literally to the pip and then tanked, I would have lost 20 pips!
The EURUSD would have faired better, it shot up 50 points in total but with the trailing 10 pip stop, it would have grabbed 20 pips before tanking… I would have grabbed 20 pips!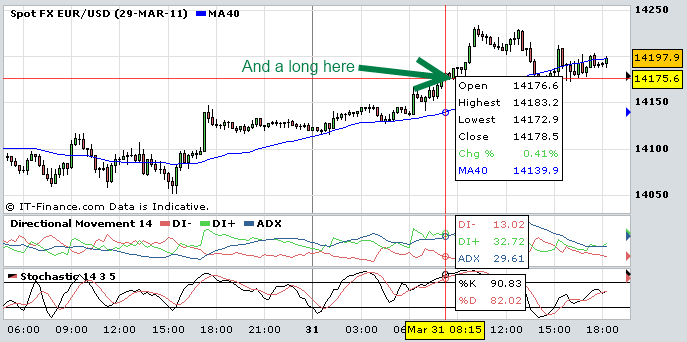 This means that I would have grabbed a net result of zero pips!
However, later on that morning, I entered the GBPUSD and got 40 pips!
So a 40 pip day!