Gold trade for the week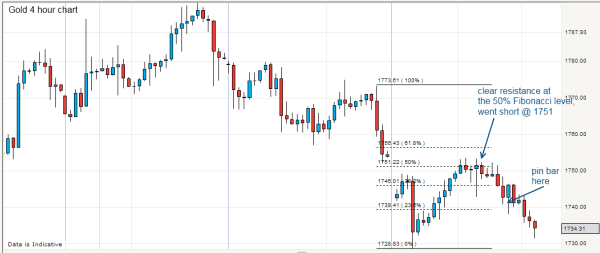 The markets have been kind to me the last couple of weeks… quite a few signals and decent follow through on price action. So on Wednesday I had gone short on Gold.. the trend had been down and I saw the bounce as a retrace. You can see how the price got stuck around 1750 which also happened to be the 50% Fibonacci of the initial fall.
I got in at 1751 with the initial target around 1730. However, when I saw the pin bar in the 4 hour (as in the chart) I too profit around 1742 only for the price to fall further today.. oh well.. it was a nice finish and good profitable week!