Forex trades with new system – good initial results
I made a series of trades with the new Forex system that I am trading…
The red and blue arrows on the charts are the automatic alerts which signal a long or short entry. I don't enter all of them due to my timing (it really depends what is forming and if I am about to actually take the trades).
Anyway, first off is NZD/USD: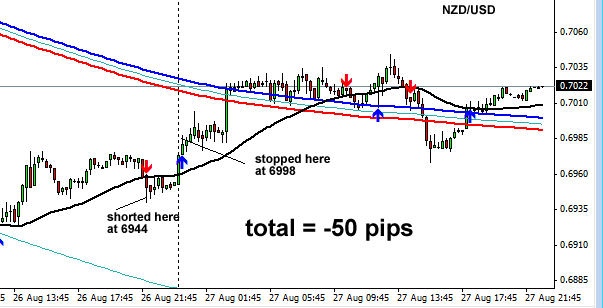 Then, USD/JPY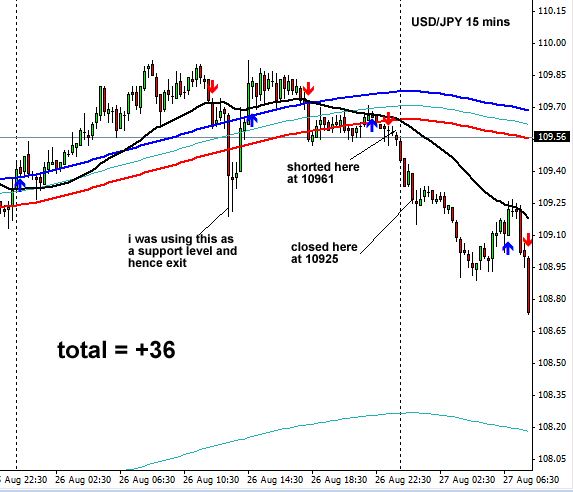 And then GBP/JPY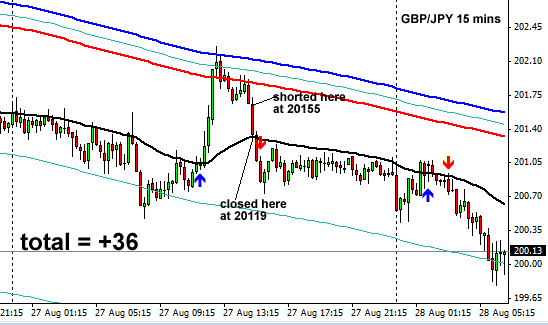 And finally, GBP/USD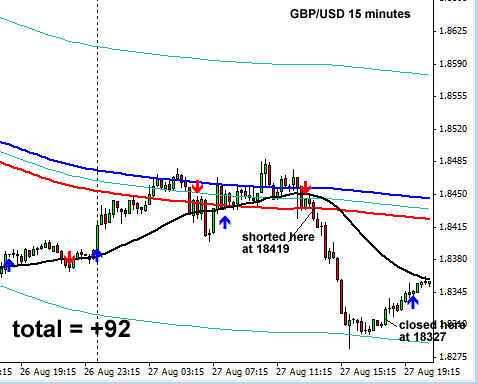 So, in total I did quite well with +114 profit.