4 Trades, 3 Losses, Weekend!
So for those reading, I've marked my trades 1 to 4 showing the order of my trades. Trade 1 of  today was a long of the EURUSD as shown below: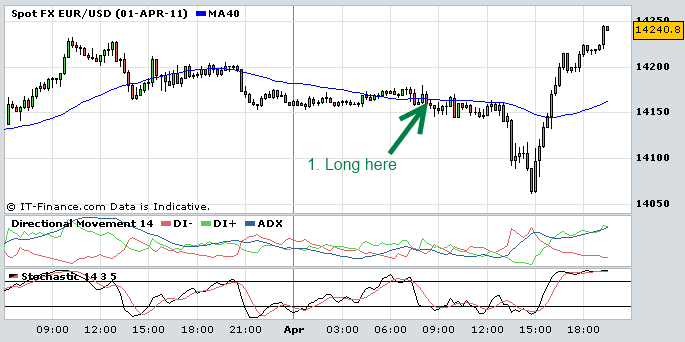 I had a 20 point stop on this and it went nowhere… just dragged and then plummetted knocking me out for -20
Then onto the GBPUSD trades where I made 3 trades today: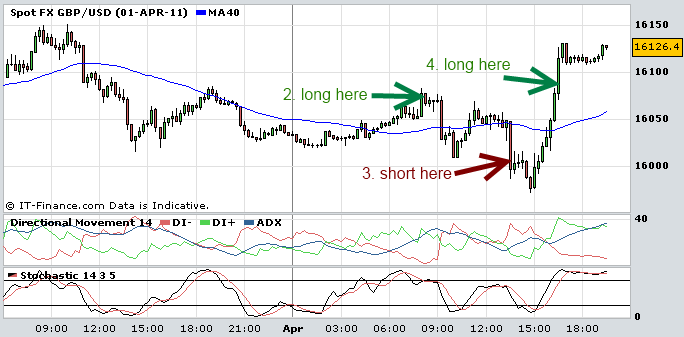 Trade 2 was long GBPUSD (by the way green arrows are long entries and red arrows are short entries) mirrored the EURUSD in trade 1.. once again, nothing and it just tanked taking me out for -20 pip loss.
Trade 3 was a short at the previous low around 16000. I had a 20 pip stop and a 40 pip target.. unfortunately, it went nowhere fast and hit my stop.. -20 again!
By this stage I was -60 pips down which is not a good result.. I sorta felt crappy for the day but there was one more opportunity of today.
A long for trade 4 after the previous high was taken out. Once again, 20 pip loss and 40 pip profit. Luckily this one hit the mark and it was a +40.
This made today a loss day but not as painful if it was just the first 3 days worth.
Total for the day -20 pips!
http://www.makemesomemoney.co.uk