Traders Magazine – January 2011 FREE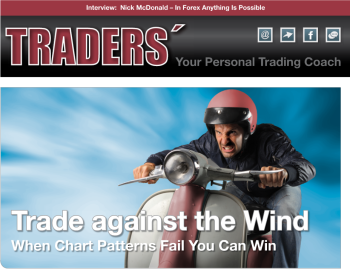 The very excellent Traders Magazine January 2011 is available. This month we have:
When Chart Patterns Fail You Can Win
How Stock Chat can be a Trader's best friend
Trading Diversifications – A Free Lunch?
Dow Theory Applied Intraday
In addition, there are the usual product reviews, web reviews, strategy section and this months people section is Nick McDonald, founder of the Trade with Precision website. I've been to see him at the Traders Symposium and he pretty down to earth kinda guy and a highly successful self taught trader.
The magazine can be read online here FREE : http://tradersonline-mag.com/01_ezine/01_traders/en/2011/01/index.html