Todays Betfair Scalping
Sorry about the lack of updates recently.. I've been on a course for 3 weeks which was totally taking up all my usual trading time. Anyway, I am back and I played around with Betfair and the Betgizmo interface. I've written about Betgizmo, it's a free Betfair API which is a competitor to the paid Betangel software. The only thing which would be useful that Betgizmo doesn't have is the stop loss function that Betangel has.
Anyway, I was scalping the Horse Racing markets today using the ladders in Betgizmo for 1 tick and Greening up where I can. Here's a nice screenshot of a nicely hedge position today: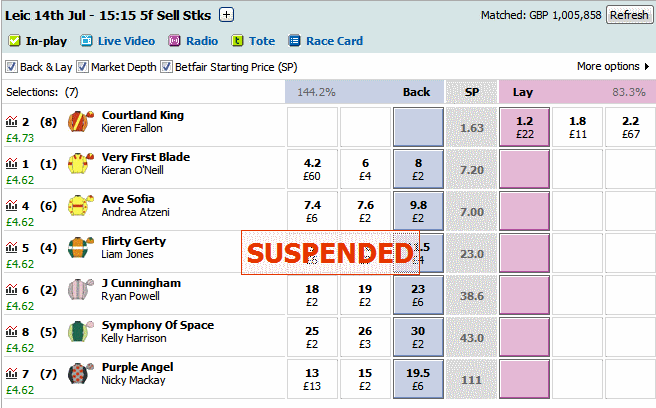 Todays Betfair profit in total was £27.42 on very small bet sizes.