So Close, Yet So Far – Trading Crude Oil
The markets really moved a lot again today and I went long Crude Oil see a 1 hour pin bar off 9500. I got in at 9550 and had my stop at 9480 and was hoping to ride the market to around 9700.
The below shows my entry…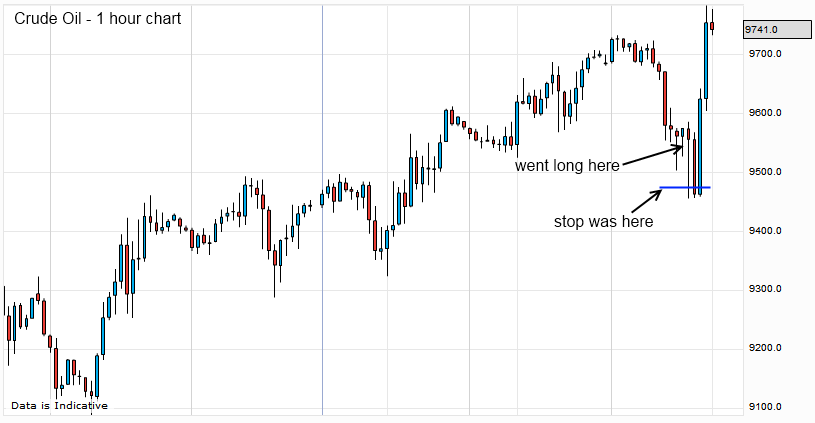 What was annoying is that I got stopped out so close to where the market turned for the higher. It was 9456 so a mere 24 points away… ugh!
So I ended up taking a 60 point loss when it could have been a lovely 150 point winner!
That's the frustration with the markets.. you never know where they are going to turn and never can be sure what can happen.
Oh well.. another day….