Silver showing Higher Lows – Start of an Uptrend?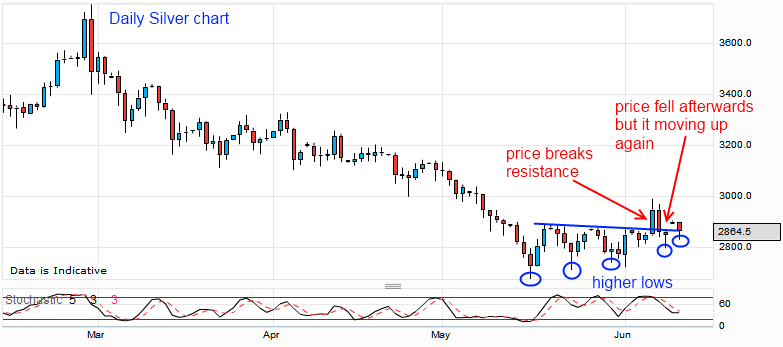 The markets have been very difficult to trade of late… there seem to be many fake signals so it's important to only trade the markets which are showing the most clean looking signals.
Anyway, something which looks interesting is Silver. The market has been in a downtrend for a while now but looking at the daily charts, we can see that it's now forming higher lows which is reminiscent of an uptrend… there were no higher highs however but there was a resistance area but this broke last week. The market then retraced (usually to flush out the weak holders) and now looking to push back higher. I think this is a good entry to play long and so have place my long trade here with a stop a little below the daily low.