Profits but it could have been so much more – Forex trading
I had a couple of decent entries today which was a short of the AUD/JPY at 5889 and a subsequent close at 5843 where I thought it may bounce as it was a short term support line.. it was a nice 45 points but then the market fell further to almost 5722 meaning that I missed out on over 120 points!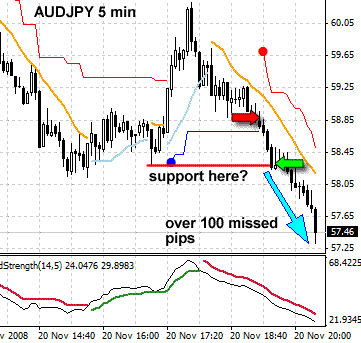 I also shorted the GBPJPY forex pair at 14127 and got out at 14065 for +62 but once again, the market continued to fall reaching 13900 which meant an opportunistic loss of 165 pips!!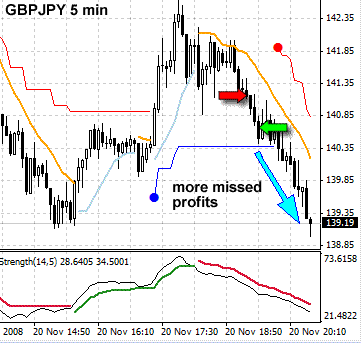 So annoying when this happens!!