Pinbar on FTSE doesn't work out!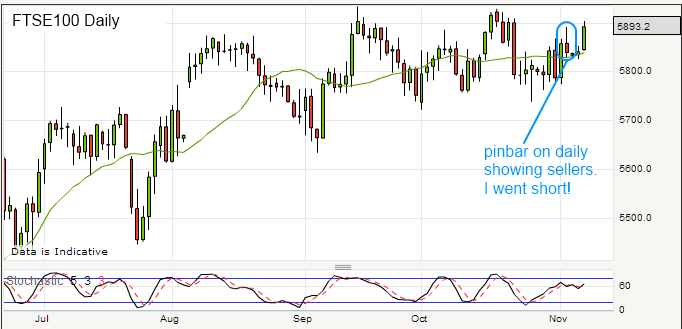 I shorted the FTSE last night seeing the bearish pin bar. I was a little cautious because the trend was still up so I knew that it was a higher risk trade and the market looked like it had lost momentum on the long side. However, I was wrong today as the market rallied and took out my stop..
Oh well, such is life in trading.. upwards and onwards!