Meet the Original Rogue Trader – Nick Leeson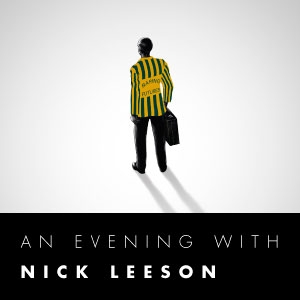 For those of you in the UK, I found this event which maybe of interest to you…. an opportunity to meet the original Rogue Trader, Nick Leeson. You read about these rogue traders in the news all the time with the recent one being the UBS guy,  Kweku Adoboli and previous chap, Kerviel from Societe Generale.
Nick, however, was the original Rogue Trader losing over £800 million in 1995 and bankrupt Barings bank. He was sent to jail for 6 years in Singapore.
A film starrring Ewan McGregor as Mr Leeson was made in 1999.
Anyway, for £49 you can spend an evening with Nick Leeson at the Mayfair Hotel on the 18th November. For those interested in the financial markets, it could be rather interesting and entertaining as it promises.
For more information, click the link below:
http://www.squaremile.com/events/125/An-Evening-with-Nick-Leeson.html