How to organise your day when Trading from Home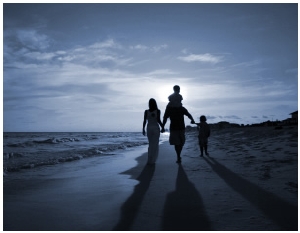 I've been running a few systems now and have found a few which I'm happy with and should make me some money over the long term. However, with having many systems, I found out that there are some caveats which you need to overcome.. not only that, if I am to start trading for myself as my full time profession, I need to ensure that I get enough of a balance in my life… ie spend time with the other half, meet friends, keep fit (very important), pursue my hobbies/other interests.
Just some of my thoughts in this post…
How to Organise your Trading Systems
As mentioned, I'm running a few trading systems and sometimes you get conflict in signals and timing. In other words, one trading system says buy one instrument and the other trading system says to sell. Of course, this is a very difficult thing to do as you're effectively trading against yourself.. however, if your trading systems are on different timeframes this maybe ok… you maybe shorting the EURUSD for a quick 5 min scalp but your long entry in the same instrument is a position trade etc. However, you may find that your trading platform will counter each other out and the way I get around this is to have multiple trading accounts open for the different trading systems.
Also, timing.. you are not going to be able to do fast scalps on multiple instruments unless you're a new breed of man with two heads and multiple arms. If you have multiple trading systems.. ensure that there is no clash in what demands your attention.
Organising your Life around Trading
Sticking in front of the computer for hours on end isn't for me. My lifestyle choice needs to encompass socialising, keeping fit, pursuing other interests etc. However, I appreciate that some people just want to trade and do nothing else and that's fine. This part is for people like myself who want more balance in their lives to do the other things I mentioned.
I think the best way to show this is to show you what my timetable is for each day, so here goes:
Monday to Friday
Time
What I am doing?
Comments
6.30am
Forex breakout strategy
A trade is either opened at 6.30am with a set target and loss
8.15am
Forex trend strategy
At 8.15am, I put on a long or short on the gbpusd/eurusd charts with a trailing stop and hard stop
9.00
Forex breakout strategy 2
At 9am, I put orders in the market to buy/sell should a breakout occur on GBPUSD
9am-9pm
FREE TO DO WHAT I WANT
It's worth organising the free time too.. I've not done this yet but it would be something like this:

10 – 12pm – Gym workout

1pm – 2pm – Meet friend for Lunch

3-6pm – go to courses/seminars, meet clients, pursue other interests

7pm-8pm – Dinner with family or friend/s

9pm
Daily position trades
I check position trades for exits or put in new ones.
Weekends are spent with friends and family
Note : this is my ideal situation.. currently, I have a 9-to-5 job so I can't do this yet!