GBPJPY Forex trading – luck on my side!
Last night I sat and watched the Forex markets and there was a spike up showing strong support at around 135.65.. this also coincided with a trend line in the 4 hour chart (as below)… this was a cue for me to go long and I did at 137.02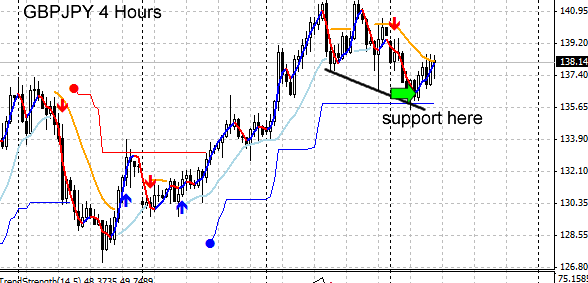 I put a 100 pip stoploss and 100 pip target price and went to bed.
When I woke up, I saw that I was within 6 pips of being stopped out and that my trade had gone on to make a profit! Phew.. now that was lucky, usually I'll be stopped out first before the price action moved my way…. that was a nice 100 pip profit!