EURUSD and GBPUSD trading day – up, just!
A few trades this morning..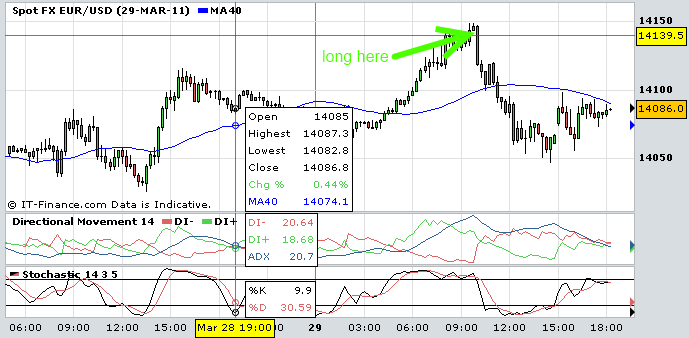 Firstly a long as you can see from the chart above, I had a trailing 10 pip stop loss.. unfortunately, the trade went bad before it could go anywhere and I was hit with my full 20 pip loss.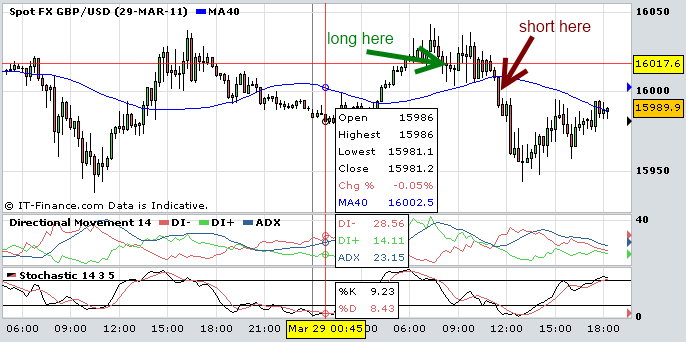 Two trades on the GBPUSD, firstly a long at 16018 with a trailing 10 pip stop and my 20 pip stop. The market was rather chopping and did head up to move my stop up 10 pips but it wasn't enough.. it eventually fell and I got stung with a 10 pip loss.
As the market fell, I managed a short and took 40 pips.
Total pips today -20 -10 +40 = 10 pips!
In summary, a profitable day.. just a little disappointed it wasn't more!
http://www.makemesomemoney.co.uk
Oh, a quote which I particularly like
"The difference between the Rich and the Poor is what they do in their spare time" – Robert Kiyosaki