Entered Long after the Downtrend became an Uptrend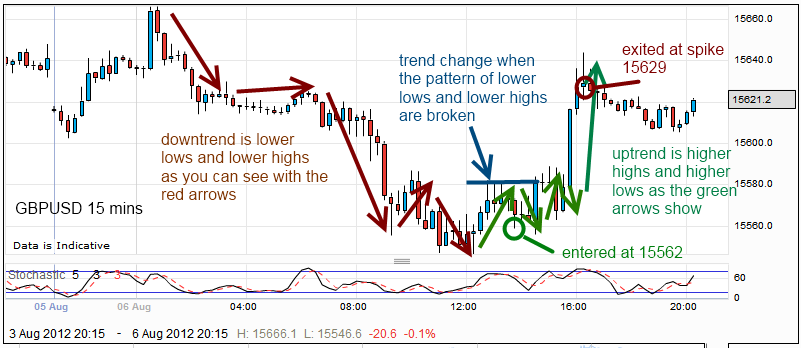 After missing out on yesterdays trade, I entered a trade on the GBPUSD (Cable) pair today. The 15 minute charts showed a clear downtrend denoted by a series of lower low and lower highs as per the red arrows. After watching the price action, I saw that the downtrend pattern had failed and it looked as though the price was at the start of an uptrend by breaking the previous lower low in the downtrend.. this is where the blue resistance is in the chart.
I used to love trading breakouts but in the current markets, I find it quite risky to trade breakouts so after a breach and then wanting to go long, once should wait for a pullback. The pullback came and I entered long and got 15562. The price action soon proved to be right as the market powered upwards. I took profit for 67 pips after seeing a sharp pinbar form due to overhead resistance at 15640. I got out at 15629.
First trade after a while so a good result!