DOW trade stopped and then fell.. would have hit my target!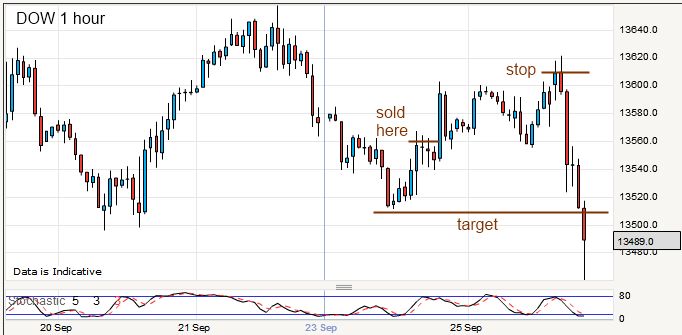 This was most annoying. I had sold the DOW last night as you know with a 50 point stop and target. The price moved up and took out my stop before it plumetted.. it would have hit my target as you can see nicely. It's always difficult to know where to put your stop.. it can always be either too tight or too far away.. you just have to stick to your plan.
In fact, I think in the coming days we may see lower prices.. all markets seem primed to move lower but they will do what they need to do to fool and trick you…  once you have changed your plan of action, you change your trading plan and things will most definately get worse! The most important is to stick to your plan and keep at it!