DOW falls heavily – are we now looking at the start of a huge move down?
The below is the daily chart of the DOW and that it had made a double top formation a few days back. Following this, the market started going lower and yesterday I was looking for a break at the previous low as indicated. This happened and I had a short at 12460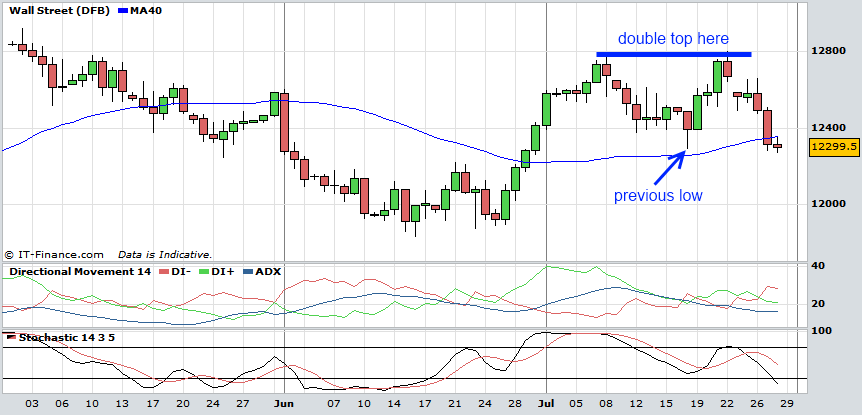 The market fell and was looking to fall soon but after a major break, I was expected a retracement to happen far later than it did and I ended closing on the retracement for 40 points only for the market to fall further in the US afternoon. I could have got out at 160 points so I'm a bit gutted!

I'm anticipating further falls on the DOW now.. let's wait and see.