Crude Oil takes out my stop and then Rallies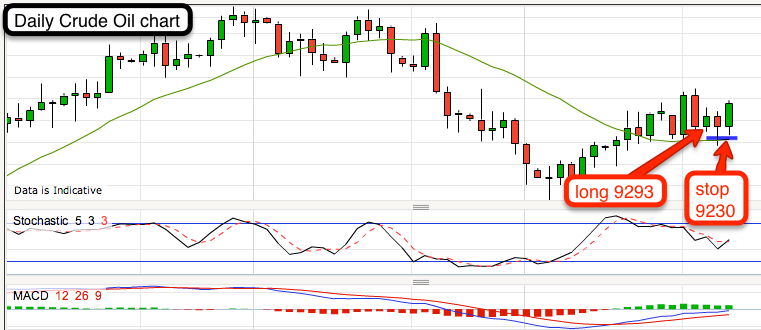 I got a good entry into Crude Oil last week. I was long pretty much at the bottom of the green candle after the large move down. I had my stop at below the large red candle at 9230.
During the day, the price action rallied and I was 60+ points up and the trade was looking good. However, the following morning the price action  fell and hit my stop and then bounced strongly upwards.
This is really unlucky and I think the entry was a good one. However, these things happen when trading and it's very difficult to get these trades perfect. You never want a stop too large but this clearly was a move to take out stops and it worked perfectly for those large institutions who did this.
Unfortunately for us, we ended up with a 63 point loss.