Crude Oil breaks support and heads south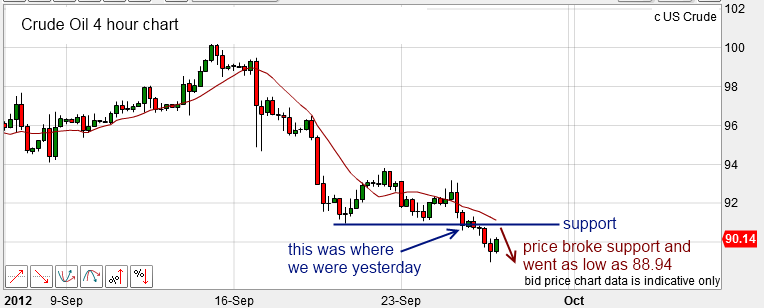 As per yesterdays post, Crude Oil indeed broke through support and headed south. The move was pretty much down all the way until it got around the round number 89.00 when we saw some buyers.. the price has gone up since the low of 88.94 to now 90.14 but the trend is still down for this.
For those who are short, despite the buyers below, so long as the price doesn't go back above support (now resistance) you should be ok. I would move the stop down to 92.00 or so however to lower the risk and also give the price enough room to head lower.