Another business trip away…. hence no trading blog updates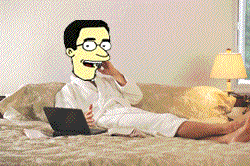 Hi All,
I've just got back from an exhausting business trip on the African continent. I took all my trading road warrior tools with me and traded one day last week. It wasn't the technology that let me down (the Internet was extremely slow however).. it was the fact that my conferences started at the time when I could put in the order and since the Internet was so slow, it took 10 minutes to login and open the charts.
Each day however, I took a snapshot of the market to see how the strategy would work and I would have made money! It's annoying when you can't put in the order but I am back now and next week I should be able to place orders through without a problem.
I've got a lot of unpacking and chores to do but later tonight, I'll update the charts for last week for all to see.