A nice GBPJPY trade and market reversals
I spotted an excellent long entry and went for it, got in at 175.61 and closed it out at 177.23 for 162 points! Hoorah, that's a nice gain. I could have held it longer.. it's gone up another 20 points since but I can't prise myself off this computer when the charts are moving.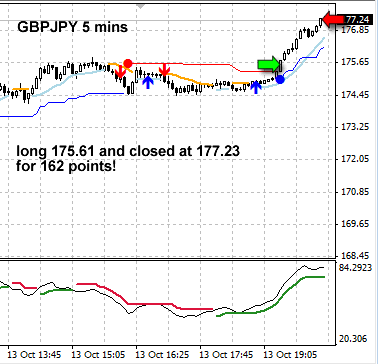 I think the market has further to go.. there was a huge reversal on the US and UK markets today after all the help with the Financials from various governments.