26th September – Just frustration! Emini S&P futures trading
Hi All,
Today was very frustrating. If you look at the chart, you will see that the moves actually look quite 'obvious' … well, they do in hindsight but my trades were horrendous. I missed the main moves despite watching them move.. my finger didn't even press the correct buttons.
Sorry that I haven't put in the trade arrows on my chart.. there were too many trades. Ideally, I should be making only a few trades in a day, I'm meant to be position trading here!
However, here are the details of my entries and exits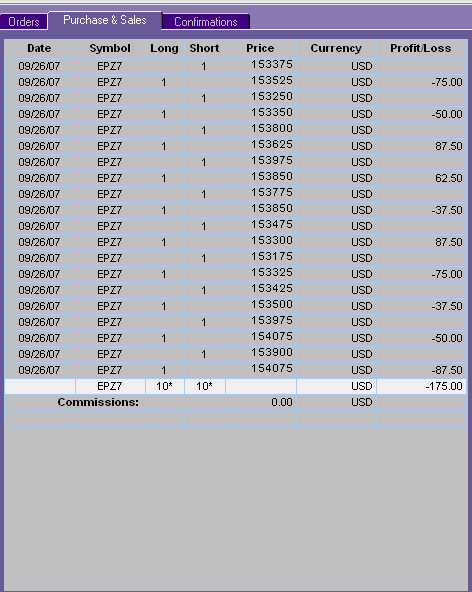 Not a good day! To rub salt in the wound, I was looking at a short if the market went below the intraday high (which it did, at 154000) but due to my losses I didn't want to trade no more.. the market has moved 20 points already should I have traded it!! Arrrgh!
Here is the chart.. in hindsight the correct trades would have been the short at the double top at 154000 at around 4pm GMT. You should have been able to capture around 30 prices or so.
Then in the final 30 mins when the chart went to the intraday high again, a short would have stopped you out. A long above this level would have been shortlived also but then a short below the level again (the one i didnt take) would have yielded your profits for the day.