Trading Silver during the Xmas Holiday period
I don't usually like to trade during the holiday period but I saw a nice set up today and with it being quiet, I thought to myself, what the heck….
I was looking at the silver 1 hour chart and as you can see, there's a nice downtrend in the 1 hour charts. Where I had entered too, the price had hit and bounced off the downtrend line and had also formed a double top. Traders call this confluence, when you get two or more confirmations in the technicals as I do here. I entered at 29.05 and my first price target was actually around 28.75 where the previous low was.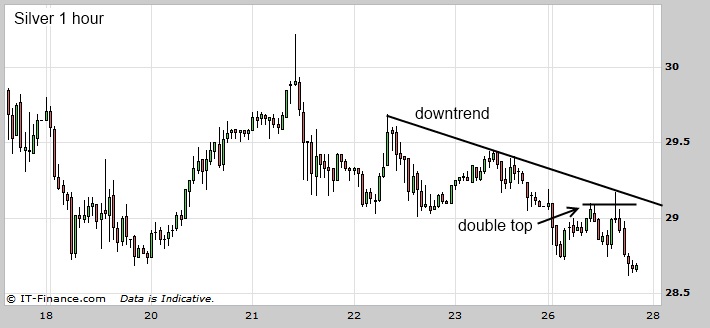 However, the price action towards the downside seemed strong so I held it a bit longer to see where it would go. I did feel a bit edgy as I didn't want to give back any profit at this stage and had move my stop to breakeven. However, in looking at the 5 minute charts, I saw that the price had made a triple bottom and I closed out at 28.68 for 37 points.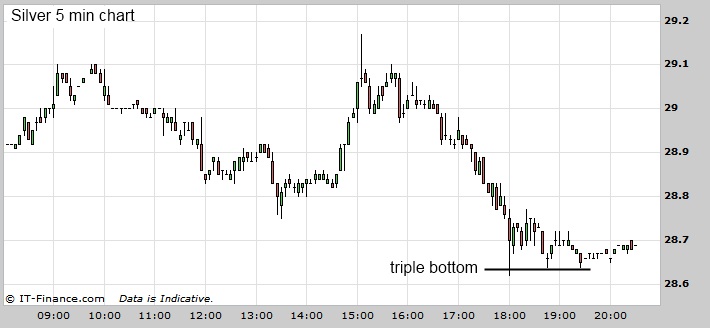 Well, I hope everyone had a great Xmas and looking forward to 2012. I have great expectations for 2012, things are falling nicely into place for me and I wish you all the very best for 2012!