The inevitable loss….
Unfortunately, my winning streak was broken the other day (18th May) when I sold the EURJPY at 13016 and got stopped at 13050 for -34 pips. The market had been trending upwards and I thought that the momentum was running out of steam and hence the short.. the market briefly dipped and I felt this was my cue to enter.. however, it turned out to be a fake sell pattern and the price promptly went upwards to hit my stop.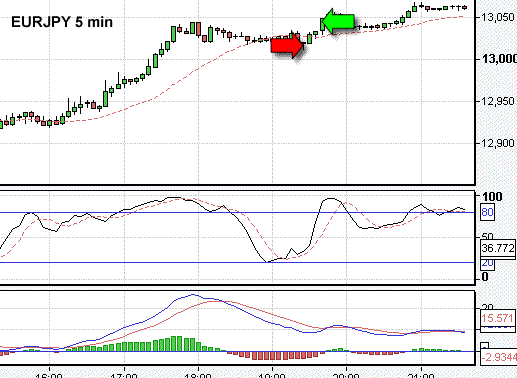 The lesson here is to be careful when trading against the trend. I find myself finding these sort of momentum plays quite alluring.. I need to be careful when trading this way as it is risky (but rewarding if it goes the right way).