Sold Crude Oil going into Resistance – where I went wrong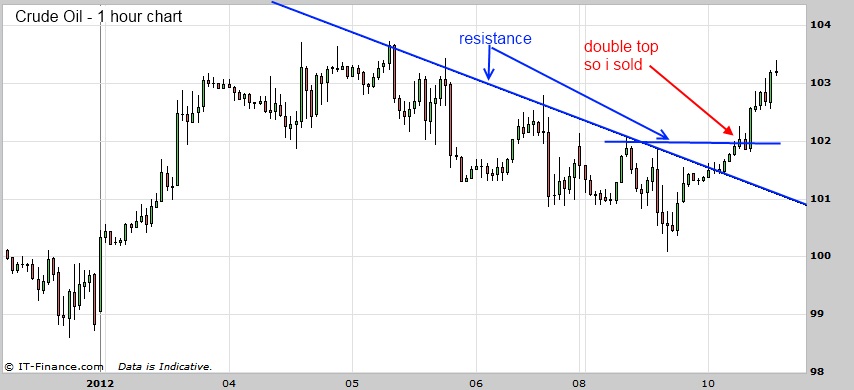 So that's the graph of my trade today where my trading didn't go to plan. Everything seems to be obvious in hindsight of course but looking at this chart, I really should have been more aware of what's going on.
You can see where I sold at the double top.. I thought that this would have been a great trade and was looking to take it to 10100 or so. However, if you look at the price action before you see that the price has move outside of the previous resistance, in other words, it found strength to break out of the downtrend channel.. STRENGTH!
The slight move down at the double top is expected but it was extremely short lived as I was frantically going for the buy button to get out of the trade. I took a 30 point loss which wasn't nice but I really should have known better with this trade. The market is showing much strength here and the long entry would have yield a nice 100+ profit!