New Turtle Traders – the Selected Few
Well Mike Baghdady has his team of New Turtle Traders selected. There were 8000 applicants and 20 were picked (however the picture below shows 15 so not sure what happened to the others).
Each will be given $100,000 USD to 'play' with and they will be entitled to a portion of the profits made (if any). Any losses will be absorb by Baghdady.
Some of the biographies are as below:
Adele, 43, is originally from New Zealand but has been in England nearly 20 years. She worked in IT for investment banks and multinational companies. She is now a mother and housewife in Kent, with two daughters, aged 9 and 13.
Alex, 28, was born in Croydon, now living in Surrey. He studied Accounting and Finance at the LSE and started playing poker as a student, earning more than he did in his part-time job at a DIY store. After graduating, Alex decided to play online poker full-time and how has six years experience.
Avron, 30, hails originally from South Africa, but has spent the last 10 years in the UK working for a number of institutions in Marketing and Pharmaceuticals. He graduated in his homeland with a degree in Economics. His past five years were spent working at RBS, in positions from Credit Operations to Portfolio Management. Most recently he worked in Aviation Finance.
Clive, 42, grew up in Birmingham and moved to London in 1999. He has worked in financial services his entire career. Having received redundancy from a large retail bank in 2009, he decided to take a lengthy sabbatical to be with his family and to re-enter the market with a new challenge.
David, 26, is a professional poker player based in London. He graduated from Southampton University in History with a 2:1 and through two years of poker playing has developed the skills of someone who is numerate and quick thinking under pressure. He is also a keen sportsman having been the President of the University Swimming Team.
Femi, 31, was born in England but immigrated with his parents to Nigeria aged six. He returned to the UK in 1996 after completing his first degree in Industrial Chemistry. Since returning, he has completed a host of Post Graduate professional programs in IT and has since been working in the insurance industry as a Database Administrator specialising in IBM and Microsoft technologies. He intends to raise a family with his wife in London.
Joseph, 37, is a retired Australian Army Officer who has an extensive career in aerial logistics, supply chain development and training. He has also worked as a consultant to government and private enterprises in Baghdad. He lives with his wife and two children in Buckinghamshire and runs a consultancy firm, trading futures for supplemental income.
Patrick, 24, holds a first degree in Mathematics from the University of Bath. He has also have passed CFA Level I. After leaving university he travelled then joined a Global Energy Corporation where he has worked for the last two years. In his spare time he enjoys skateboarding, surfing and snowboarding.
Ross, 33, left school to start a football apprenticeship with Tottenham Hotspur FC. When this failed to materialise into a professional contract he embarked on a career in the City as an input clerk for a money brokers before working on the International Petroleum Exchange as a pit trader. From there he did "The Knowledge" and became a London Taxi Driver. He is married with three children and lives in Essex.
Sergey, 30, was born in Azerbaijan and moved with his family at a young age to Russia. He came to the UK to learn English in 2005 and became a British citizen. He currently works as a hotel receptionist in London.
Tutu is a 29-year-old recruitment professional living in London. She gained a 2:1 degree in Business Studies from Kingston University and currently works for an international management consultancy, recruiting oil and gas engineers. She previously worked in various recruitment roles in banking, management consultancies and professional service organisations and is an avid health and fitness fanatic.
William, 27, graduated with a first class degree from Oxford University before training as an accountant at Ernst and Young. He then entered the world of banking with The Royal Bank of Scotland, and has worked in London, Frankfurt and Vienna.
Raphael, 23, was born in Holland. At an early age he became a monopoly addict and a successful chess player. During his BA in Business at the University of Alicante he won several grants and awards and studied in Shanghai for a year as well as winning a national business simulation game. In 2010, as one of the 200 top tier students from Spain, he was selected by Santander Bank to conclude his studies at Edinburgh Napier University.
Eduardo, 42, was a Mexico-based trader with a first class honours degree in Industrial Engineering and obtaining a Masters degree in Investment Banking in 2006. Eduardo has traded for a number of financial institutions in Mexico with his most recent position being Head Foreign Exchange Trader. He is making the move to the UK with his wife to take up this historic opportunity.
Amr, 23, is an Egypt-based trading broker and recent Business Management graduate of Mansoura University. He works with an Arabic trading house but wishes to become a New Turtle and learn from the very best in Price Behaviour. Amr will be moving to the UK to pursue his dream.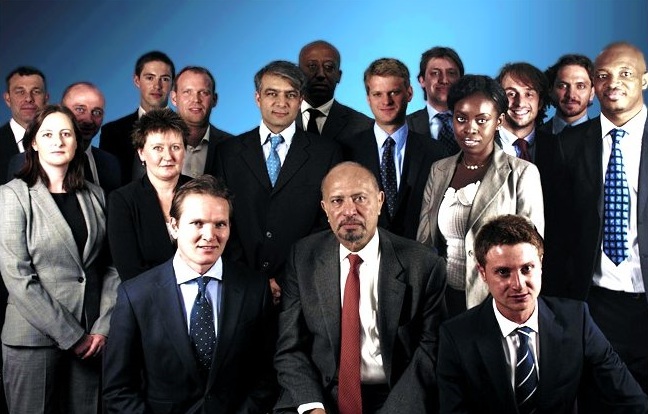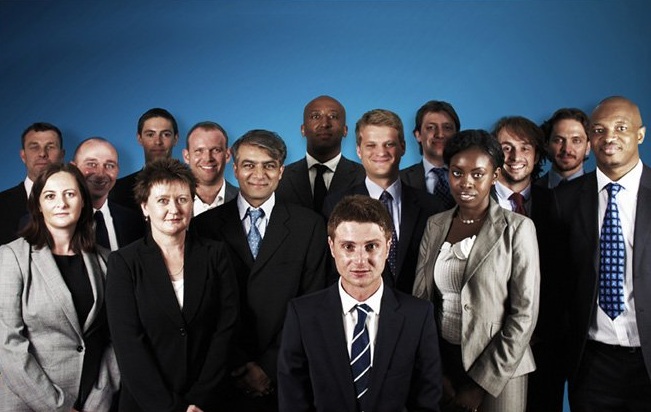 Good luck to them… we'll be following their progress!