Massive Crude Oil Rally – what next?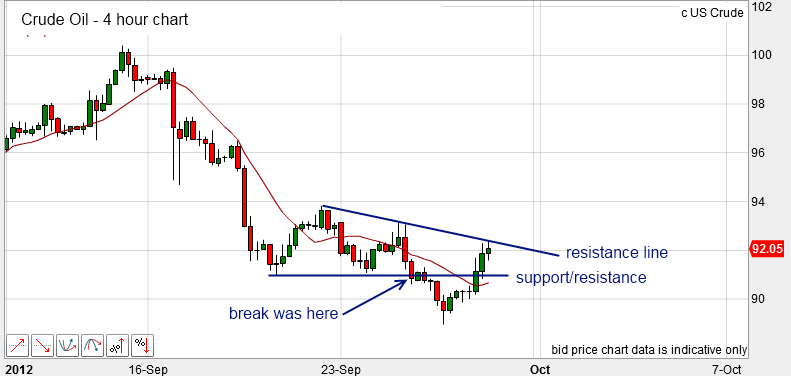 We were sitting pretty with the breakout of the crude oil trade if you took the trade.. it would have been over 200 points in profit if you had traded it. I had mentioned that if price has moved above the support/resistance line, you should be wary of it's ability to go lower. Today, the market rallied and from the bottom to where it is now, it jumped 300 points. Obviously for anyone who is still holding this trade, it's a tough one as no one never likes to see a huge profit become a loss…
I would say that the price is right at a critical area.. you can see a slanted resistance line drawn in the 4 hour crude oil chart.. I would say that this is the last line of defense for the boys shorting this market. If this line breaks, then expect the price to move higher….
I would still say that the price is in a downtrend so there's a fair chance that price may breach this line before heading lower… we shall see!