GBPUSD – RIght trade and 10 pips off an Entry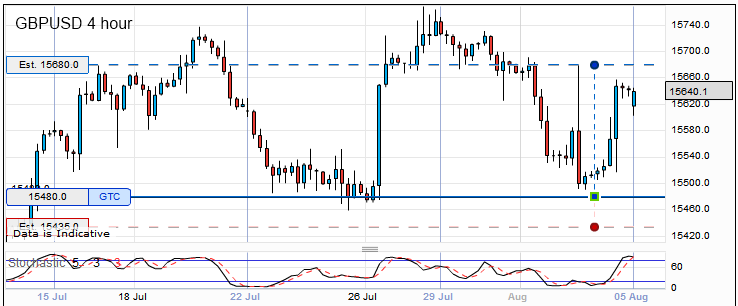 My order at the end of last week missed it's entry by a mere 10 pips which is rather annoying. I was correct about there being strong support  at the 15480 level except that the buyers came in earlier at 15490 and pushed prices up to 15660 which is +170 pips! It would have been a very nice start back into trading if it had trigger but it's given me confidence that my analysis is still good and I can still see good trades.
If I had an entry, I would have moved my stop to breakeven and see if I could get the remaining points to make up 200 pips which was my target.
Ok, have a great week ahead guys!