GBPUSD Hunch Trade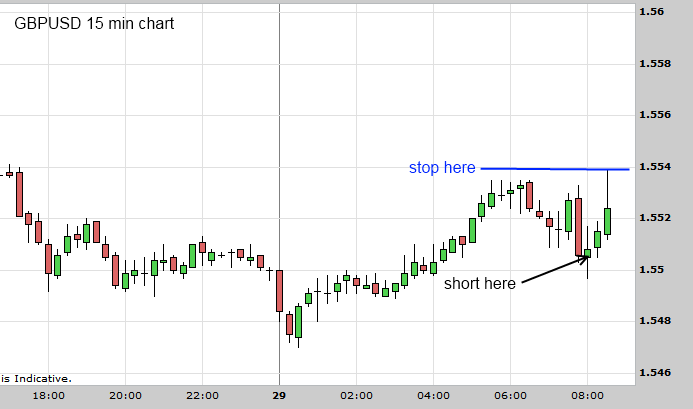 Today, I look at the charts as usual but didn't see any longer timeframe trades felt as though I was able to read the markets with the GBPUSD pair. I shorted at 15510 as you can see with a stop at 15540 and it wasn't long before my stop was hit.
I had no signal to enter, just felt as though I knew what was happening. This sometimes happens when you have had some success lately, the confidence gets to you and then you get over confident with your abilities. The market then humbles you.
So it's always important that you keep your wits with you. Always keep your ego in check otherwise you're soon going to be out of pocket! I've just lost 30 pips!