Bank Holiday trading and GBPUSD currency trading
Friday was coming up to the Bank Holiday weekend. A lot of traders will pack up early and go on a nice long weekend break. Usually volumes are low but I thought I'd put on the usual trades today….
It was not a good day however, you can see that the long trade was initiated at 14568 and it peaked at that point at 14592 (24 pips) before falling and hitting my stop. The short trade was at 14521 and went to 14491 (exactly 30 pips but including my spread, my stop wasn't hit) and went up.
I had a 50 pip stop for both trades so I ended up with another double whammy loss for the week! Ugh! Not good!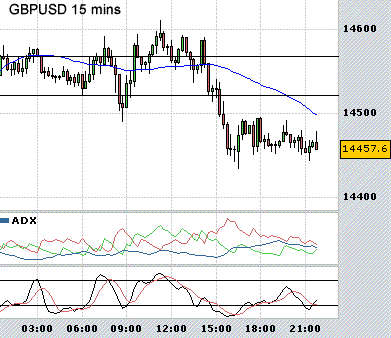 I expect low volume on Monday due to the Bank Holiday so I won't be trading. I am taking a break myself in Europe and back on Wednesday. I may also be heading out again on another business trip the day after so we'll see!